TEAM OF EXPERTS
Dr. Paul A. London, Ph.D., Chief Economist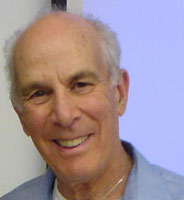 Dr. Paul London brings a wealth of experience and know-how to The Stern Group, Inc., having served corporations, trade associations, law firms and consultancies in the areas of manufacturing, healthcare, energy and utilities, not to mention his top-level positions at the U.S. Department of Commerce in the 1990s as senior policy advisor, representing Commerce on the White House Task Force on Medical Errors, the HHS Task Force on Health Care Privacy and on interagency groups focused on healthcare costs; and as deputy undersecretary for Economics and Statistics.
Dr. London has served as a visiting fellow at the American Enterprise Institute where he authored The Competition Solution, The Bipartisan Secret Behind American Prosperity; as executive director of the Coalition of Northeastern Governors; deputy assistant administrator for Conservation Policy at the Federal Energy Administration and the Department of Energy; and as executive director of the New England Economic Research Office, an arm of the New England Congressional Caucus.
Dr. London was legislative assistant to Senator Walter F. Mondale in the 1970s and a U.S. State Department Foreign Service officer in Washington, Paris and Vietnam. He has written many articles in the area of political economy, focusing on the benefits of price competition and its impact on the overall economy at the industry level, and been published in The Huffington Post, The New York Times, The New Republic, Newsday, The Houston Chronicle, The National Journal, Detroit Free Press and many other mainstream media. Books he's written include The Competition Solution – the Bipartisan Secret Behind American Prosperity (2005) and one of the first books on "privatization" titled Merchants as Promoters of Rural Development: An Indian Case Study.
Dr. London has a BA magna cum laude from Harvard College, and an MA in Public Administration and PhD in Political Economy and Government from Harvard's Kennedy School.